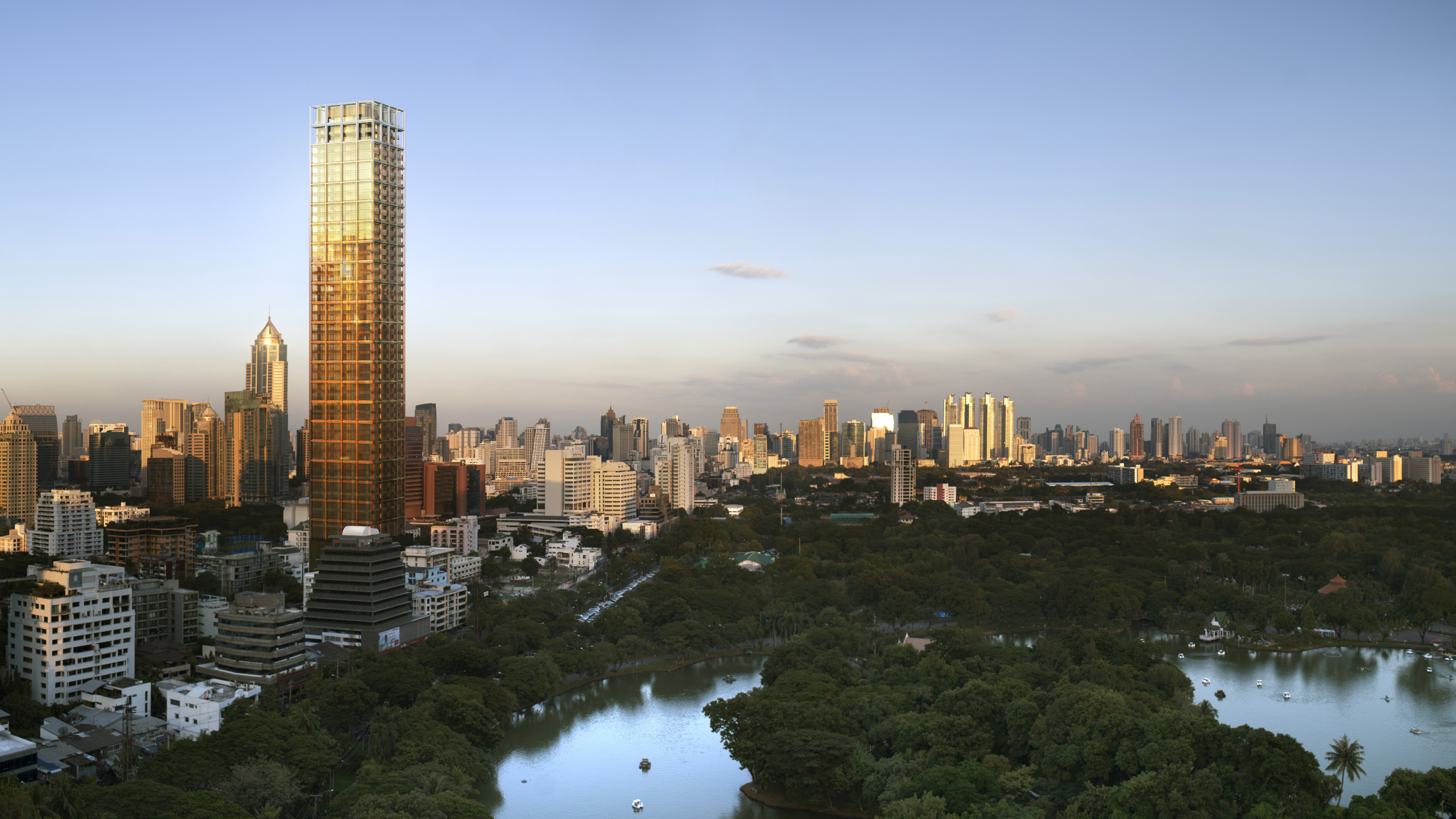 Nimit Langsuan

A super-luxury residential freehold development with 54-storey.

The development is centrally-located on Langsuan Road and within walking distance to Lumpini Park. 'Nimit Langsuan' is designed and built to the highest international standards. It comprises of 187 super-luxury residences together with roof top private club as well as a 'greenhouse'-style lush garden which provides a unique entrance experience to the building.

The residences at Nimit Langsuan range in size from 78 square metres to 617 square metres, most with 2-4 bedrooms, and with ceiling heights of three metres and higher.

Additional information on Nimit Langsuan is available at tel. 080-071-2000 and email nimitlangsuan@cbre.co.th.